Hailey Bieber's Best Denim Outfit!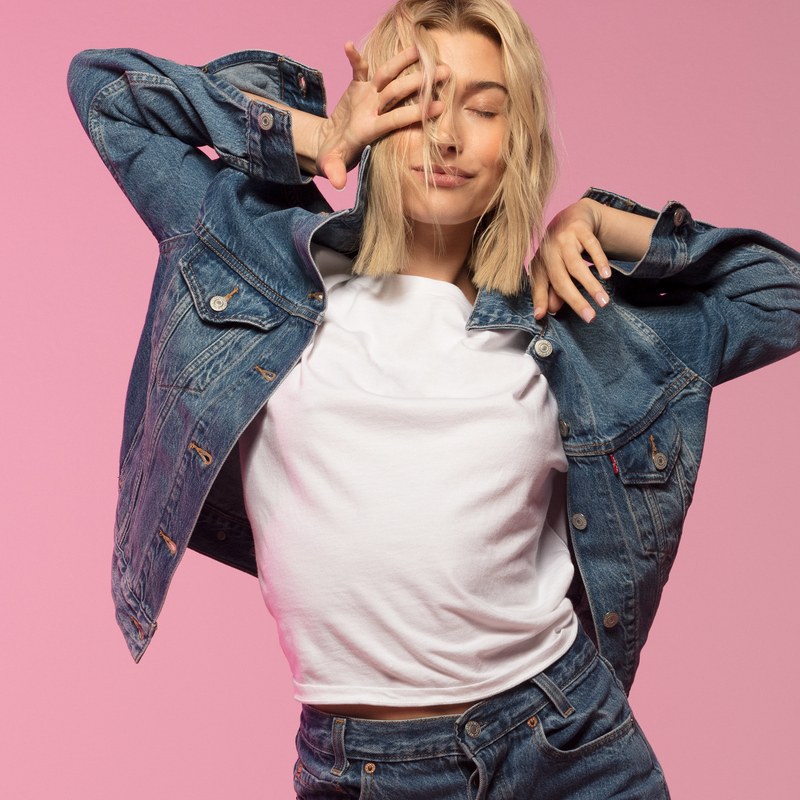 On Instagram Hailey Bieber wears alot of Drewhouse, the sweats-heavy brand founded by a certain Canadian pop star. But when she's off duty? You're likely to spot the model in denim something—jeans, skirts, cutoffs, jackets…. Really, if you need a How to Wear Denim 101, her closet is a good place to start with.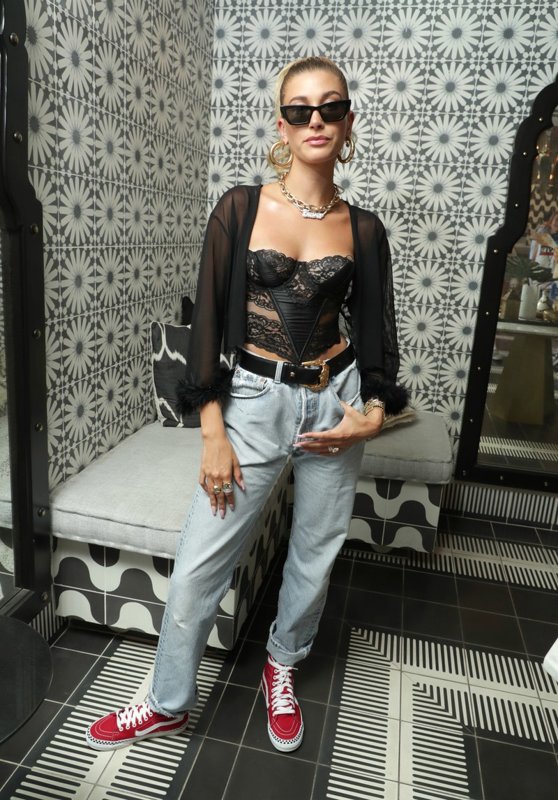 Never be afraid to mix different textures and fabrics, like Hailey Bieber does here with denim jeans, a lace top, a sheer cardigan, and canvas sneakers.
A white tank and jeans are already a perfect pairing. Just add a jacket tailored to wherever you're going—like Bieber's studded leather moto for a nighttime cocktail party. And you are good to go.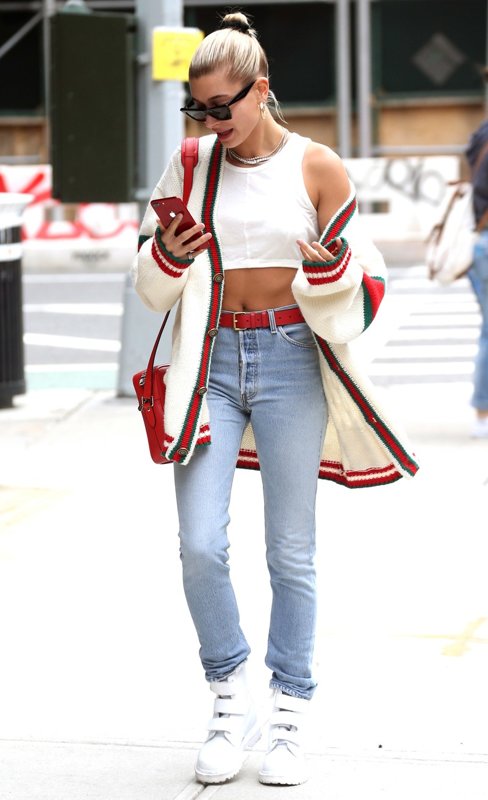 For running errands during the day, you can swap it for a cozy oversized cardigan,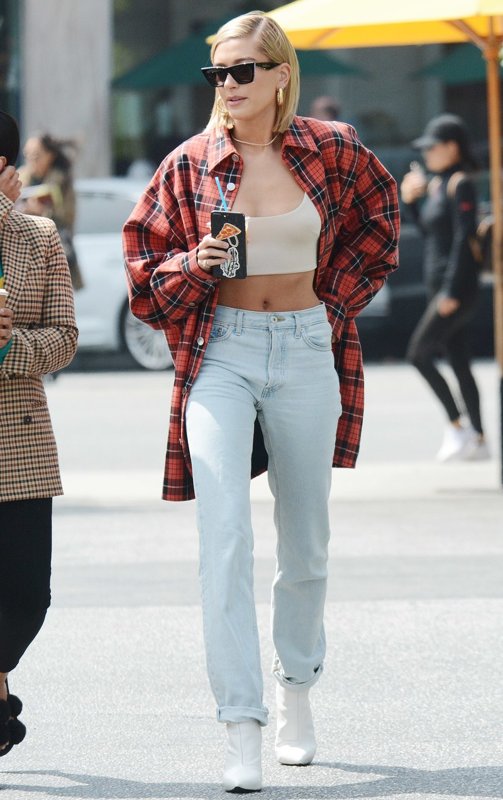 Or Oversized Flannel.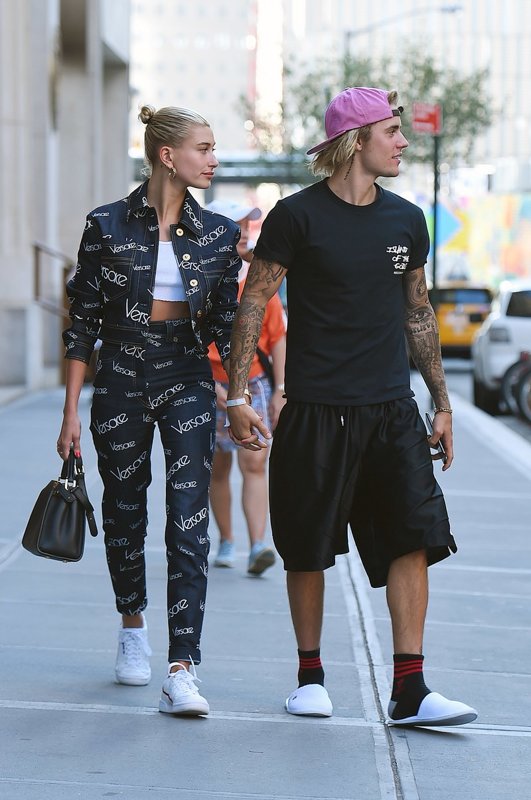 When you're doubling down on printed denim (like Hailey Bieber did with this Versace Canadian tuxedo), it's best to keep the accessories simple.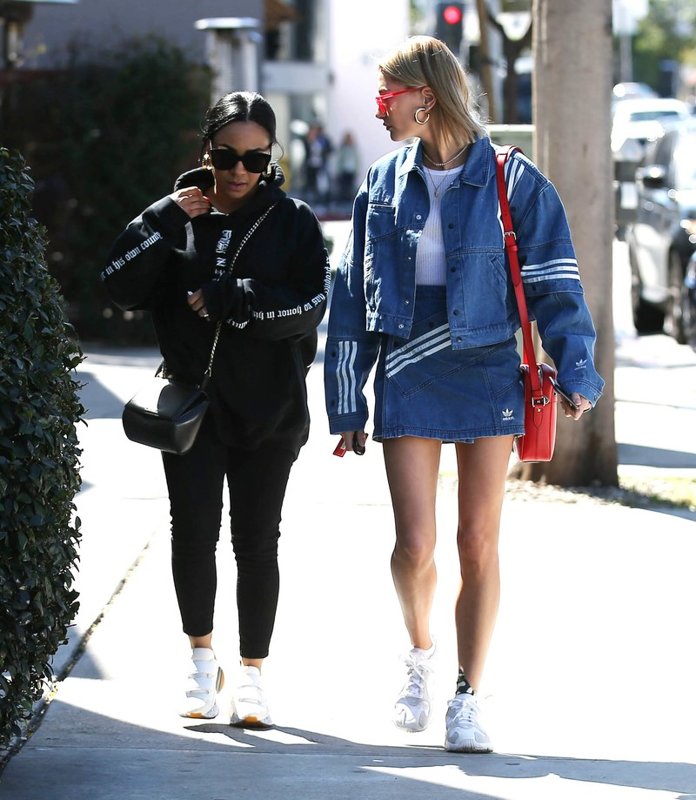 The triple-stripe motif on this denim jacket and skirt set is eye-catching without being too in-your-face.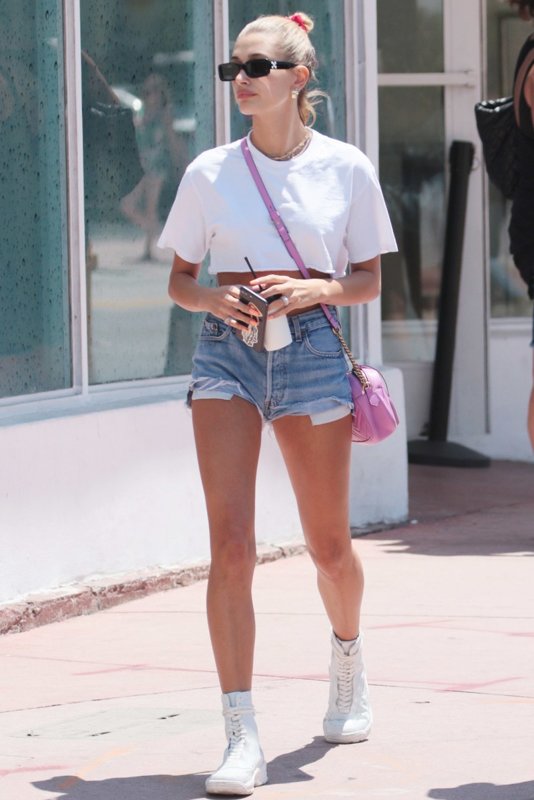 Denim short on white tee like Hailey Bieber did is everything.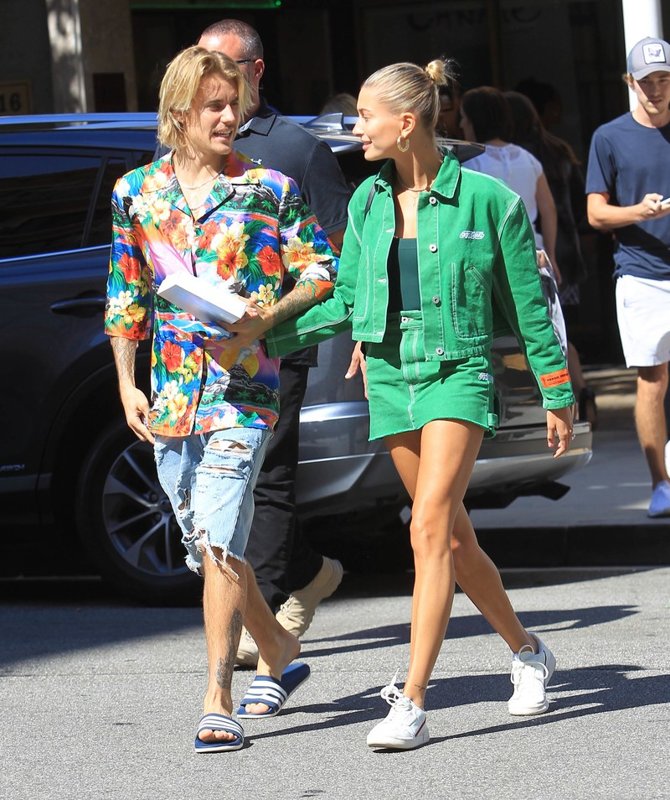 Hailey Bieber makes a strong case for green, And it's the best.
When you are in doubt, just throw on an Animal Print.
Source: Glamour 💚
No comments
Leave a reply
Celebrity Fashion.
From latest celebrity outfits to different trends!