Gigi Hadid Wore A Heron Preston Suit Decorated With A Spray Paint Print!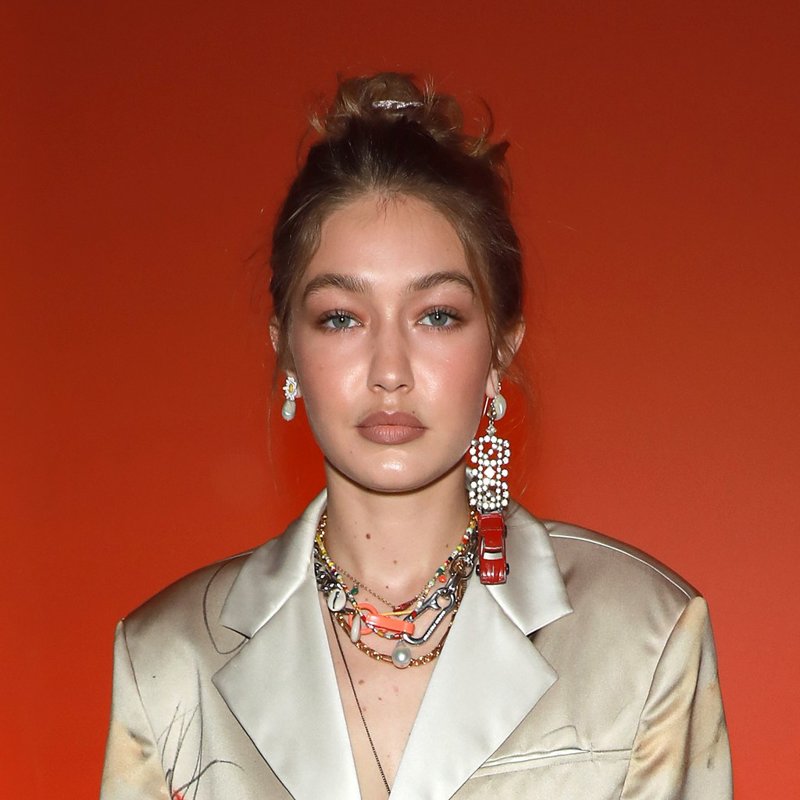 Is fashion art? Yes!
While the Instagram account @arthistoryfashion that matches your fave fashion campaigns' to fine art certainly thinks so, the question of fashion being art has long haunted the fashion industry and bystanders alike. Though fashion shares a lot in common with art, namely, it's a creative outlet that has the potential to be expressive and awe-inspiring, it also differs in its practical usages. At the end of the day, clothes are meant to be worn. Also, while the art market usually revolves around individual artists, the fashion industry is typically driven foremost by brands (that have a revolving door of designers attached to them).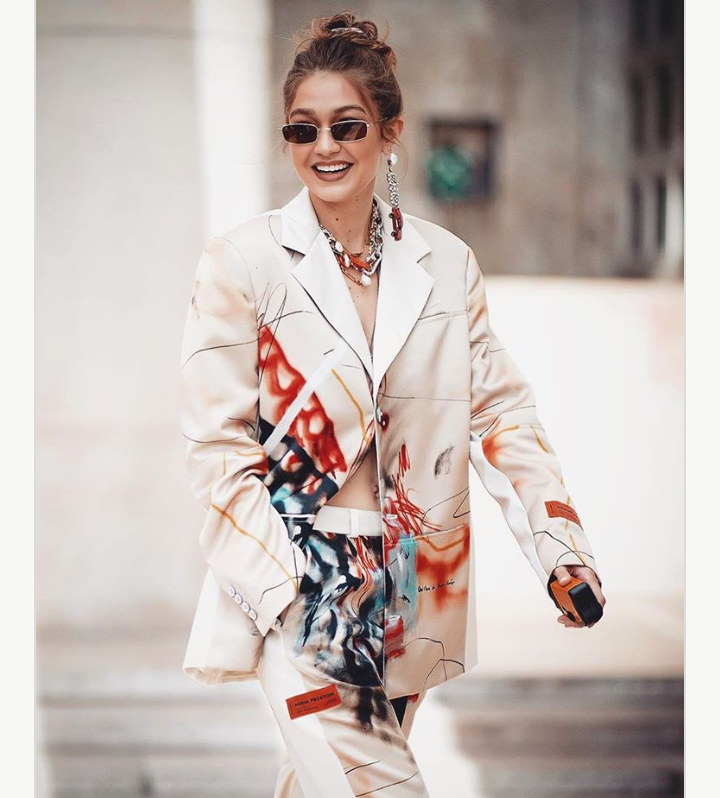 The print on the suit Gigi wore was actually done by the artist by Robert Nava, who was born in Chicago and currently lives and works in Brooklyn, New York. His abstract paintings use spray paint to create life-size recreations of drawings a child might do. As Picasso said, "Every child is an artist. The problem is how to remain an artist once we grow up." Lucky for us, it seems that Robert is an artist who didn't grow up.
Immediately upon seeing the colorful suit, we were reminded of other famous paintings by some of our favorite artists. The minimalist, primitive, aesthetic of Robert Nava's art (as seen on Gigi's suit) is similar to paintings done throughout art history, which often incite an outraged chorus of "I could do that!" (but sorry, you didn't).
See some of the images below: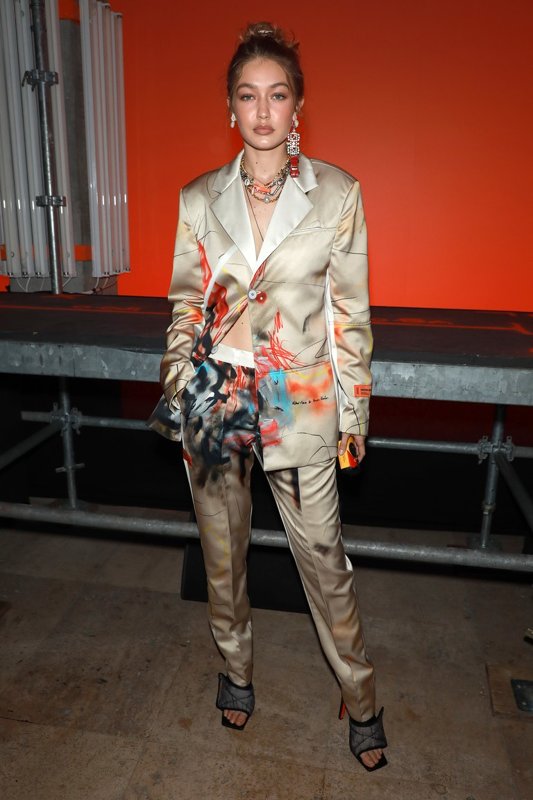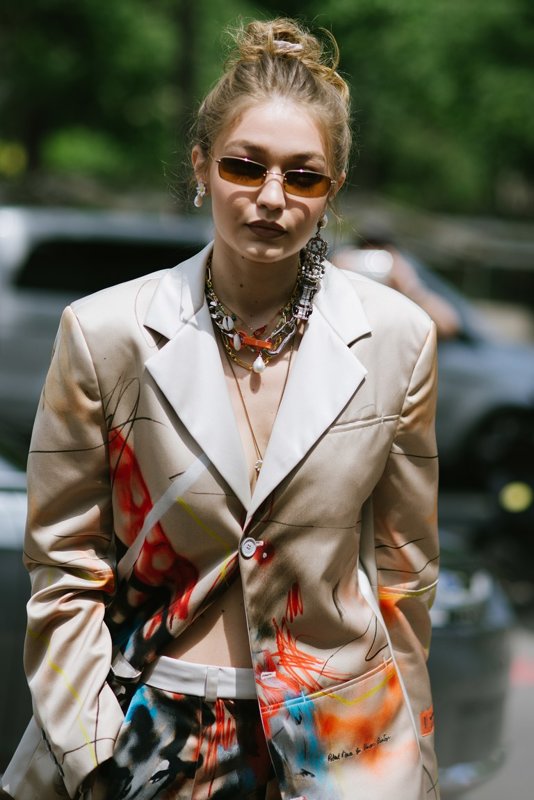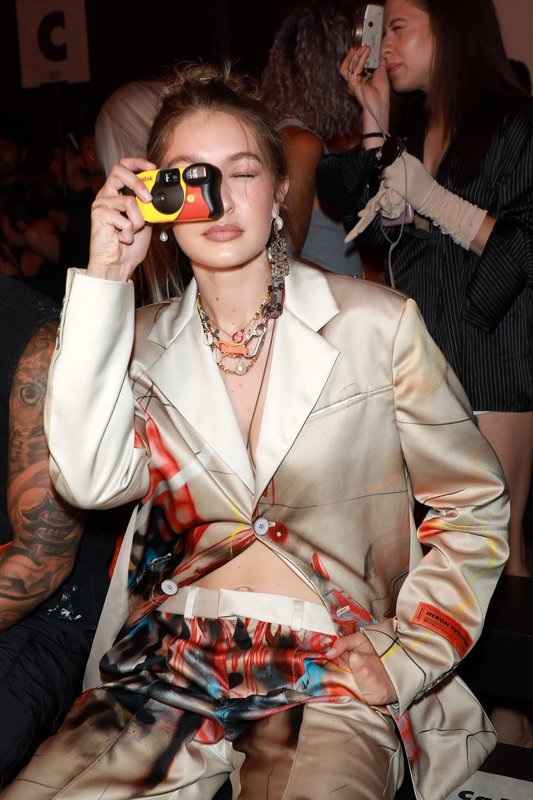 Source: Teen Vogue
No comments
Leave a reply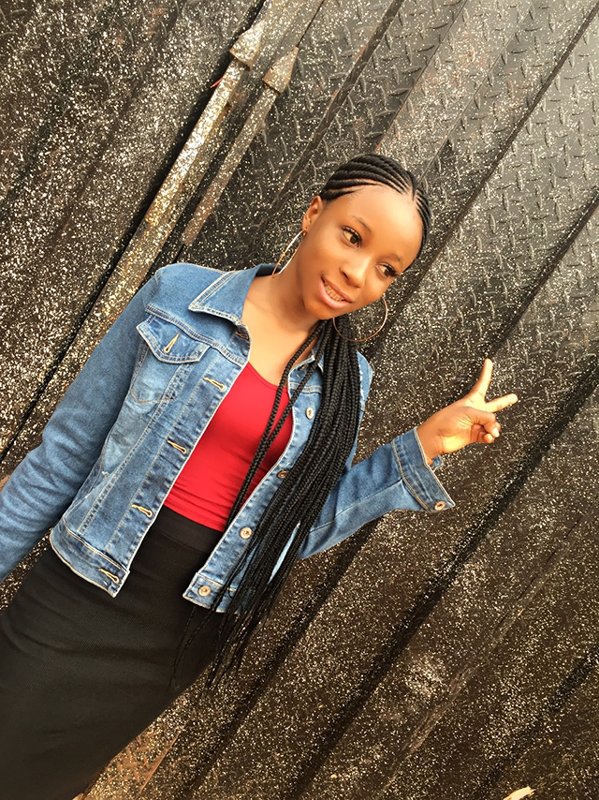 Hello! I'm Becky Ekika, a fashion and lifestyle blogger living in Nigeria. I love Jollof Rice and milkshake. I'm currently trying to navigate my early twenties while pursuing a BSC. Follow Me as I continues to use this platform from which I can express my amazing adventures through fashion, lifestyle, daily talks, fashion inspiration and travel. New posts every Monday, Wednesday And Friday!

Twitter page@ becky_ekika